Bernard Arghiere
"Bernie's" journey into astronomy ignited in 1970. Since then he has spent innumerable nights under the stars of both the northern and southern hemispheres, taught astronomy to people of all ages, and participated in the design and construction of three observatories in the southern Blue Ridge region. He is a past president of the Astronomy Club of Asheville.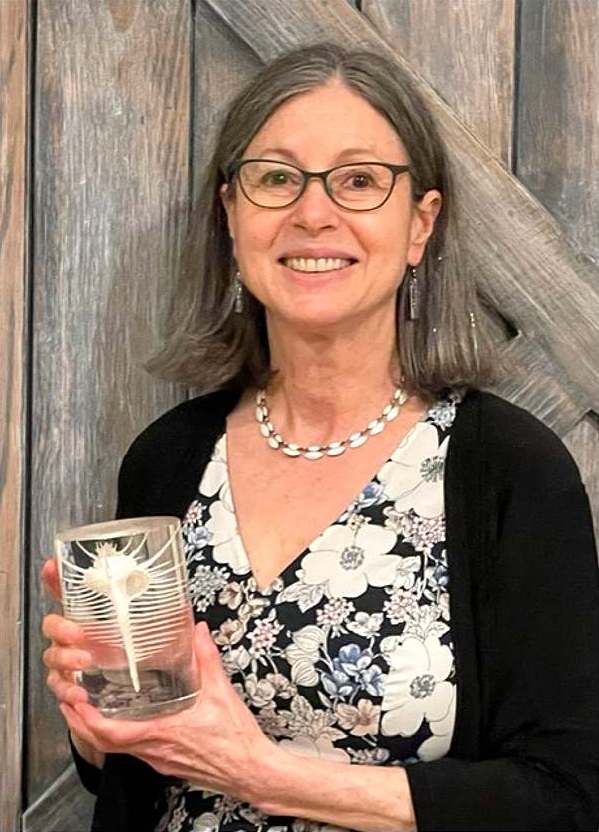 Ilene Aronson
Ilene's interest in astronomy started when she was a child, learning how to use her father's telescopes and how to identify constellations. In college, she majored in archaeology with a special interest in archaeoastronomy. After moving to Florida, she went to many star gazes with her sister, hosted by the Southern Cross Astronomical Society (overdosing on marshmallows only once during a meteor shower). Ilene joined the Astronomy Club of Asheville when she and her husband moved to town 5 years ago. She is a semi-retired CFO and the future treasurer of the club.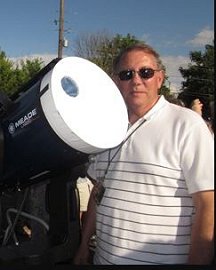 Jim Brown
Jim has been a member since 2009 and is a former Club Secretary. He is a retired Petroleum Geologist who grew up in the Asheville area and was involved in astronomy clubs in Houston, Oklahoma City and Midland, Texas before returning to NC.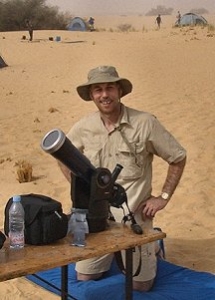 Vince Castello
Vince is currently the secretary of the Astronomy Club. He's had a life-long interest in science in general and Astronomy in particular. In his college years he started out as an Astronomy major but ended up in mathematics and computer science. After a career in computer software applications development and management, he finally was able to seriously get back into astronomy and acquired a telescope (Celestron CGE11000) with the intent to learn astrophotography. Vince enjoys participating in numerous outreach activities, viewing solar eclipses and astrophotography.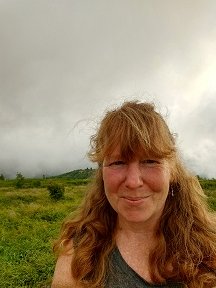 Lori Cook
I have been a club member since 2017. I follow my curiosity from the microscopic (career developing medical microbiology software) to the universe (captured by Astronomy since 4th grade) and all the solid science in between. The best part is sharing it through the club's public outreach.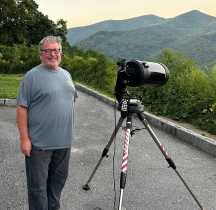 Alan Davis
Alan is a lifelong outdoor adventurer and photographer. A keen interest in low light and long exposure photography eventually led Alan to hook his camera to a telescope, causing a life changing experience. Now you will find him out on the patio of Lookout Observatory during public star gazes, sharing his passion for finding jaw dropping beauty out there in the vast blackness of the universe.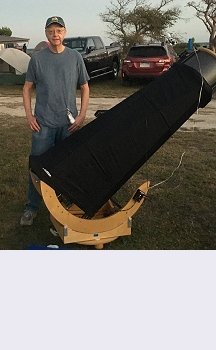 Thomas Engwall
I've been interested in astronomy all my life – probably since the launch of Sputnik. My interest mainly took the form of reading as much science and astronomy as I could, but about 20 years ago I finally bought a telescope and joined a club in Maryland. I really enjoy observing with my 12 inch Dob and particularly enjoy showing people deep sky objects at public star gazes. I feel very fortunate to be associated with the Astronomy Club of Asheville. It is truly one of the finest astronomy clubs in the nation.
Tom Flaherty
Tom's interest in Astronomy was launched with Carl Sagan's Cosmos series and is still going strong. Pushing our understanding of the universe, a true frontier, easily captures our imagination and sense of wonder. One can only imagine what lies ahead.
A member of the Astronomy Club of Asheville for the past several years, Tom continues his interest in Astronomy through lectures, classes and continuous readings. After 30 years managing various industrial operations, Tom and his wife Robin, both northern transplants, have retired and make their home in Asheville. Tom holds advanced degrees from the University of Dayton, Ohio State University and Duke School of Management.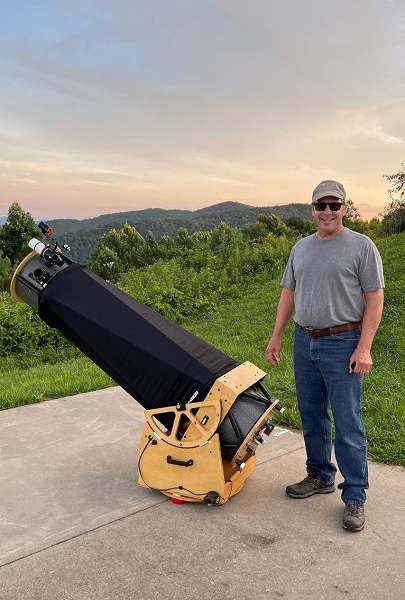 Paul Henze
Paul is our club's current Vice President and an active advisory board member. Paul started observing in 1984. Paul is also a lifetime member of the Westminster Astronomy Club. Paul enjoys fixing donated telescopes and helping with outreach programs, and has done a lot of work maintaining and improving the club's observatory at Grassland Mountain.
Over the years Paul has built several telescopes, adjustable observing chairs, parallel binoculars mounts and a lot of other useful items that help make astronomy easier for people all over the country.
Before moving to Asheville, Paul helped build a planetarium and observatory at the Bear Branch Nature Center in Maryland, and he helped build equipment for both the Hubble space telescope and the James Webb telescope to help find and photograph exoplanets.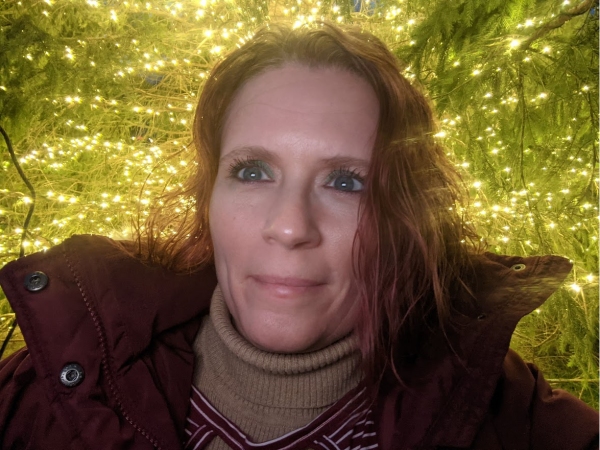 Kristie Jones
I began my pursuit of science as a child, when I first viewed Saturn at an elementary school outreach event and was forever changed. I graduated Magna Cum Laude in both Chemistry and Science Education from North Carolina State on a full scholarship, then attended graduate school at Western Carolina University, earning a Master of Arts in Educational Administration degree.
My love of learning led me to a long career teaching chemistry, physics, earth science, astronomy, general science, and math in a variety of school settings and at different ages, grades, and ability levels. My passion is sharing my love for science, especially astronomy and removing the mystery of the subject for others.
I live in Black Mountain with my husband, teenage daughter and a lionhead/holland lop mix rabbit named Dynamite. When I'm not working on lessons, creating fun science labs, grading, or teaching, I enjoy traveling to national parks, hiking WNC trails and sampling new flavors of coffee.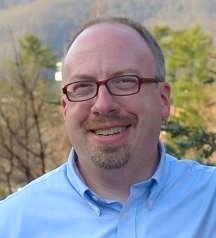 Bob Lewis
Bob has been an active member in the Astronomy Club of Asheville community since the Venus transit of June 5, 2012. He enjoys attending the monthly meetings and the occasional stargaze when time permits. You will typically see Bob in the back of the room as you walk in the door selling raffle tickets. Bob is a past Vice President for the club.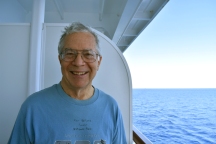 Richard Reynolds
Richard is a retired physical oceanographer who worked for the National Oceanic and Atmospheric Administration (NOAA) for over 30 years. He is the proud owner of an 8 inch Schmidt–Cassegrain Telescope.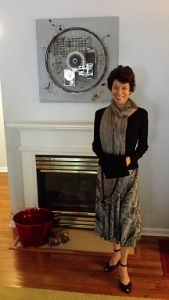 Cori Saraceni
I've been a member since 2011. I have a double major in Science and Art, and have combined them by painting the Cosmos! I assisted Bill Roskind (past visionary club board member) with the design of the name tags. I'm now a liaison with membership and the advisory board. I love this club's pursuit to educate the populace. Terrific individuals making up a dynamic Whole.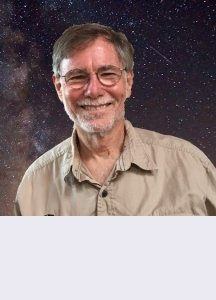 Jerry Sherman
Jerry received a telescope for his 9th birthday and has loved watching the sky all his life. He enjoys photographing the night sky and continues to learn about astronomy and night photography from the many friends he's made in the Astronomy Club. Some of his best photos have been taken at Astronomy Club star gazes, especially the club's Grassland Mountain Observatory. Jerry is the curator of the club members' Astro Image Gallery on our website.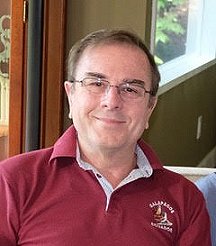 Ken Westall
Ken has been a member of the club since 2010. He rarely misses a monthly meeting, but struggles to make it to the stargazes. He prefers acquiring deep sky images using his automated astrophotography system located at his home in North Asheville. He currently serves as the club's Astronomical League Coordinator.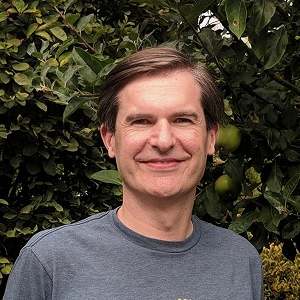 David Wake
David is an Assistant Professor in the Department of Physics and Astronomy at UNCA and the Director of Lookout Observatory. He joined UNCA in 2017 having previously worked as a Research Scientist at Yale University, the Open University, and Durham University, the latter two in the UK where he is originally from. At UNCA David teaches across the Astronomy curriculum and mentors students in undergraduate research. As Lookout Observatory Director he oversees all operations of UNCA's on-campus observatory including coordinating student docents that, in collaboration with the ACA, deliver public science programs that bring over 2000 members of the wider Asheville community to campus annually.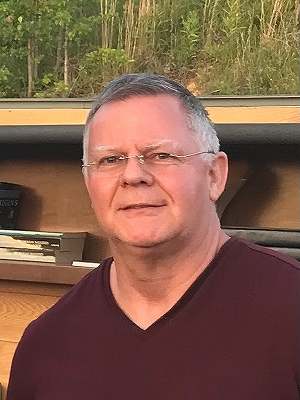 Tommy Wilkinson
As a child in south Georgia, I grew up in a very rural dark sky area and began to learn the constellations I read about in Boy's Life Magazine. As an adult serving in the military, I had a chance to observe the night sky in a number of remote areas. No matter what the conditions were, the night sky was something beautiful to appreciate. After serving as an Infantry Officer with the US Army, I worked at Bass Pro Shops for 16 years, then at Southern States, an agricultural cooperative, and that brought my wife, Susan, and me to live in Black Mountain where we had vacationed for many years. In addition to visual astronomy, I enjoy astrophotography and sharing photos of the night sky.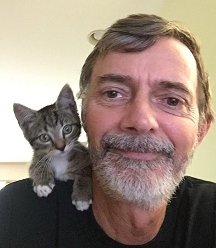 Knox Worde
Knox joined the club around 2009. He graduated from Georgia Tech in Electrical Engineering but didn't get interested in Astronomy until he retired and moved to the dark skies of western NC. Knox is interested in all aspects of Astronomy including astrophotography. He enjoys Outreach events and introducing new and young people to the wonders of Astronomy. Many of Knox's beautiful images appear on the club members' Astro Image Gallery web page. Knox is also the publisher of our newsletter, "Asheville Skies," and currently serves as President of the Astronomy Club of Asheville.