If you are interested in learning more about the care and use of telescopes and/or night-sky binoculars, including how to purchase your first telescope or how to begin taking astro images, tap/click here.

How to Get Started in Backyard Astronomy
The link below takes you to a great article by Sky & Telescope with good advice for those new to the field of amateur astronomy:
https://skyandtelescope.org/astronomy-equipment/how-to-start-right-in-astronomy/

Stargazing Basics
For a series of great short, informative, and printable articles from Sky & Telescope on many aspects of observational astronomy, use the link below:
https://skyandtelescope.org/astronomy-resources/stargazing-basics/

A Safe Place for Kids to Explore Astronomy

For the young astronomer: fun facts, videos, pictures, activities, books, games, puzzles, quizzes, and more at: NASA's SPACE PLACE.

Secrets of Stargazing
Here's the perfect, compact, paperback, how-to book for those new to stargazing and telescopes. It's loaded with practical advice with easy-to-understand explanations on equipment and about how, when, and what to observe. And it has great illustrations.
http://www.amazon.com/Secrets-Stargazing-Skywatching-Astronomy-Everyone/dp/1931559406

SkySafari Night Sky Software App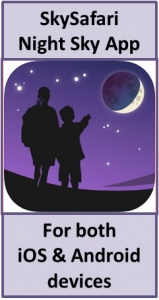 This "app" is arguably the best, most informative and easiest to use night sky software available, and it comes in formats for both iOS and Android devices.
https://skysafariastronomy.com/

Free Printable Monthly Night Sky Charts
The following two websites have some excellent, free monthly sky charts that you may download and/or print-out. In order to retain your night-vision when you look up to see the stars, use a flashlight with a red light bulb or red filter when reading the sky charts! Check out these websites to download the latest monthly chart:
SkyMaps.com                              WhatsOutTonight.com

Seasonal Star Charts and Moon Chart
For some great free, printable, bimonthly star charts (from Sky & Telescope) for the entire year, for both the northern and southern hemispheres, as well as a basic Moon chart, use the links below:
Northern Hemisphere          Southern Hemisphere

Great Listing and Comparison of theMost Popular Star and Moon Charts
For a very complete list of the various star and moon charts available for naked-eye, binoculars and telescope use, click on the link below:
http://www.skymaps.com/store/cat01.html


How are Astronomical Distances Determined?

Determining the distances to celestial objects can be very challenging, and astronomers use a variety of methods to calculate those huge numbers. Find out more at this link.

What are the Phases of the Moon?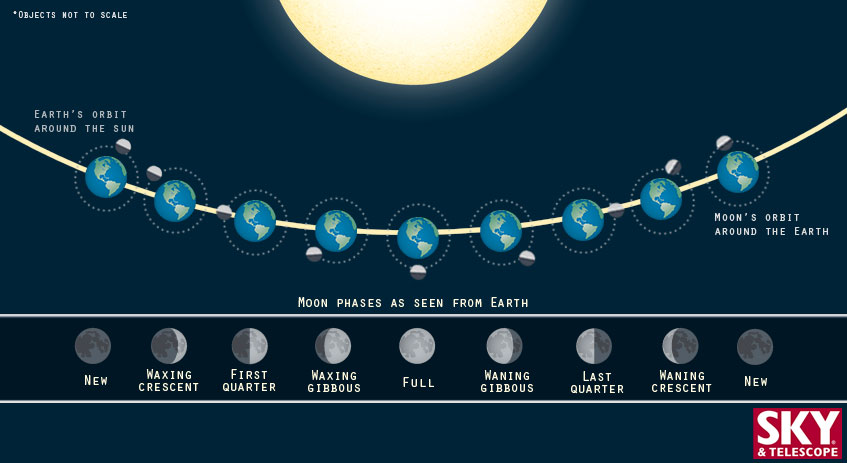 Planets of the Solar System: Spins and Tilts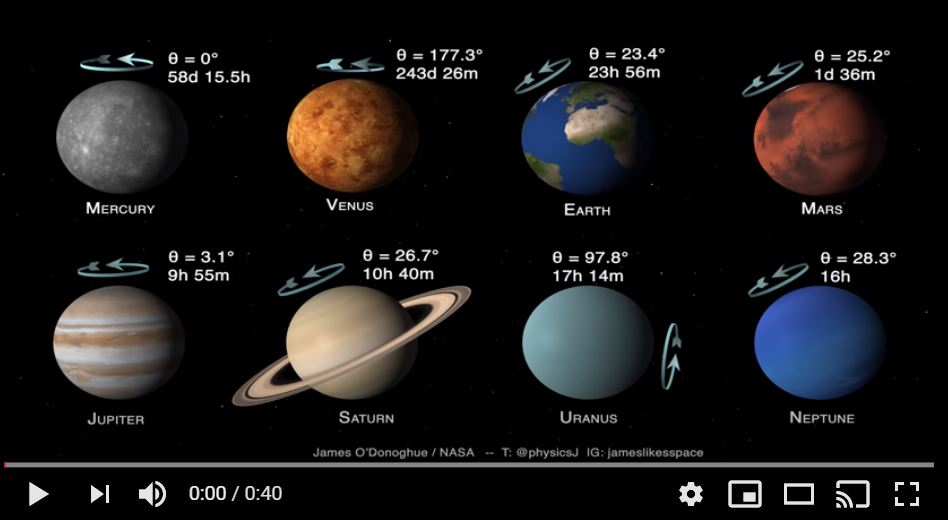 The above NASA YouTube video animation shows a very speeded-up version of the 8 solar system planets' comparative rotational (spin) speeds along with their inclinations (axial tilts).  Notice how quickly Jupiter, the fastest spinning planet, rotates compared to Venus, the slowest spinning planet.  If you look closely, you should also detect the retrograde rotation of Venus and Uranus.



A List of the 88 Officially Recognized Constellations, their Pronunciations,and more
A constellation is a group of stars that make an imaginary shape in the night sky. They are named after mythological characters, people, animals, and objects. Click/tap on the links below for the entire list of the 88 constellations, spread across the Earth's sky in both the northern and southern hemispheres. This list of constellations, along with their boundaries, was completed by the International Astronomical Union (IAU) in 1930, and it's the nomenclature that is recognized and used today by professional and amateur astronomers worldwide.
What Are Constellations?
The 88 Constellations, their Abbreviations, and Pronunciations
The 88 Constellation Names and their Meanings
List of Constellation Facts, Locations, and Charts

Deep-Sky Objects and Nebulae
Deep-Sky Objects (DSOs) designate any astronomical object that is not an individual star (or star system) and that lies beyond the solar system, that is, it's not a solar system object (like the Sun, moons, planets, comets, asteroids, etc.).  DSOs are among the most exciting and most observed night sky objects — best, and in most instances only, seen through binoculars or a telescope.
DSOs include galaxies, globular star clusters, open (galactic) star clusters, and nebulae.  Nebulae is a rather broad term that is sub-categorized into 5 types: reflection nebulae, emission nebulae, dark nebulae, planetary nebulae, and supernova remnants. Find out more about these types of nebulae at this link:
http://www.seasky.org/celestial-objects/nebulae.html

Why do the Moon and Constellations Appear Upside Down in the Southern Hemisphere?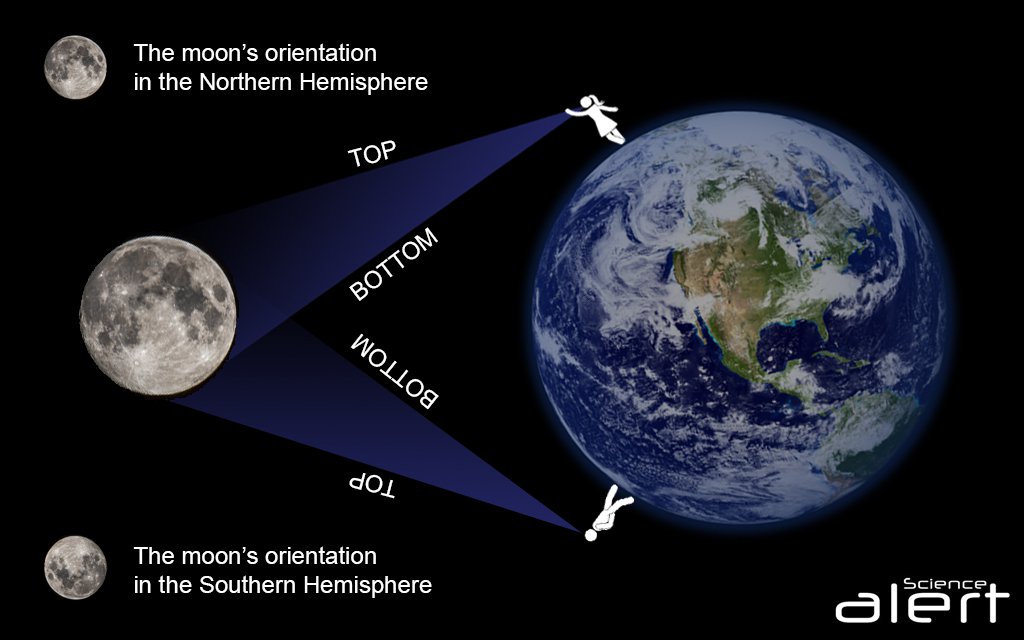 The simple answer is because you're standing upside down!  And that changes your perspective.  This is a very strong proof that the Earth is round.  Those familiar constellations, that you observe in the Northern Hemisphere, appear upside down below the equator.  Orion, a bright, popular, equatorial constellation, is an easy one to observe in the Southern Hemisphere and experience this topsy-turvy phenomenon.  Furthermore, instead of crossing the sky from left to right (as seen when you face the ecliptic to the south in the Northern Hemisphere), the Sun, the Moon, the planets and the constellations cross the sky from right to left in the Southern Hemisphere (as seen when you face the ecliptic to the north)! Find out more…

Learn more about the types of twilight and its impact on observing from the folks at
Sky & Telescope.

An Astronomer Looks at Astrology
The Astronomical Society of the Pacific takes a good look at the many problems with the pseudo-science of astrology. Page 5 of this document best exposes the absurdities of astrology.
https://www.astroasheville.org/wp-content/uploads/2019/12/An-Astronomer-Looks-at-Astrology.pdf

A Resource Guide to AstronomicalPseudo-Science
The Astronomical Society of the Pacific examines with a skeptical eye some of the claims at the fringes of science that seem connected to astronomy. These pseudo-science claims range from astrology to UFOs.
https://www.astroasheville.org/wp-content/uploads/2019/12/Astronomical-Pseudoscience.pdf

Astronomy Resource List
The link below will provide you with an extensive list of resources for the amateur astronomer that includes websites, books, magazines, vendors, sky atlases and planetarium software: Resource List

Astronomical League

The Astronomical League (AL) is a national organization of amateur astronomers promoting astronomical education, outreach, observation, and science, while working with amateur astronomy clubs and societies like the Astronomy Club of Asheville.  Members of our club are automatically members of the AL.
Check out the AL website which is loaded with resources and information related to astronomy observation, outreach and imaging.
AL website: http://www.astroleague.org/

Astronomical Society of the Pacific

The Astronomical Society of the Pacific (ASP) increases the understanding and appreciation of astronomy by engaging scientists, educators, enthusiasts and the public to advance science and science literacy. Both professional and amateur astronomers are members of the ASP.
The ASP's mission-based astronomy and space science education and public outreach activities work to promote science literacy through the enjoyment of astronomy. ASP is a recognized leader in the field of astronomy education.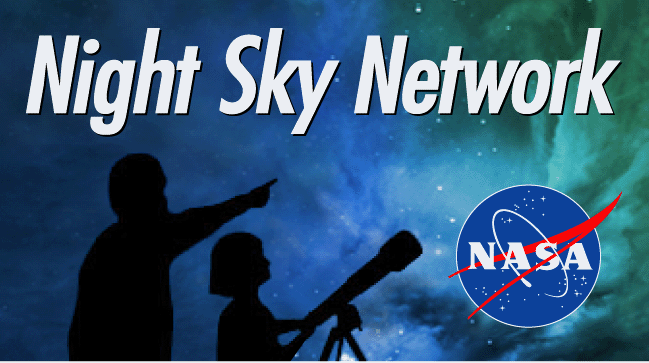 The Astronomical Society of the Pacific coordinates and hosts NASA's Night Sky Network – "astronomy clubs bringing the wonders of the universe to the public".
Check out the many ASP resources for astronomy education for all ages and experience levels at the website link below: