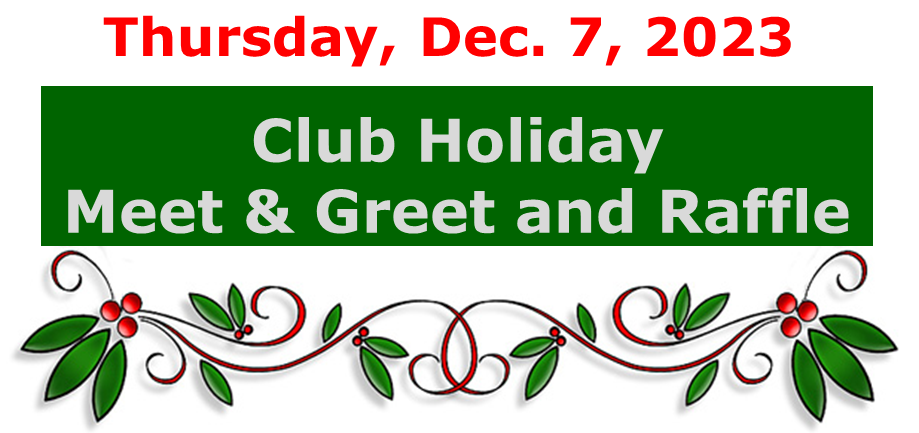 We will gather at 7:00 p.m. on Thursday, December 7, 2023 with announcements, conversation, and refreshments. This annual holiday event is open to club members and the public; please join us. There will also be a number of raffle items to purchase tickets for. Find out more about this holiday social…
LOCATION: UNC-Asheville Reuter Center, Manheimer Room on the bottom floor.
Learn how you can help make this event a success with the donation of some food or other refreshments at this link.


Find out more about how to obtain the calendar(s) at this link

Next Public Star Gaze
Continue to check this home page as weather could change the venue or postpone and possibly cancel a star gaze. Check again after 4:00 p.m. on the afternoon of the observing session for the latest info and update.



8 Dec. 2023 — Friday night — The location for this star gaze will be Lookout Observatory on the UNC Asheville campus, with a weather backup date of Saturday, 9 December. While the event is free and open to everyone, pre-registration is required to attend. To learn more about how to register, please visit the UNCA Lookout Observatory website here. Sunset occurs at 5:16 p.m., with shuttle service beginning about 6:00 p.m.

Illustration courtesy of
SKY & TELESCOPE

Illustration courtesy of
SKY & TELESCOPE