5 May 2016 

– 

 Next Club Meeting
Thursday night, 7:00 – 9:00 p.m. – In the Manheimer Room at the lower level of the Reuter Center on the UNC Asheville campus
"Star Formation Through Radio Eyes"  — Presented by Kristen Thompson, Davidson College
The discovery of radio frequency radiation from the Milky Way by Karl Jansky in the early 1930s marked the birth of radio astronomy.  The full potential of this new subfield was not realized until a few decades later with the discovery of radio emission from atomic hydrogen and interstellar molecules such as OH, NH3, H2O, and CO.  Such molecules may exist throughout the interstellar medium, but they are typically found in the densest and coolest regions of space called molecular clouds.  These molecular clouds have long been known to be the birthplaces of stars, although the details of the formation process are not yet fully understood. Read more…



6 May 2016 

– 

 

Private Star Gaze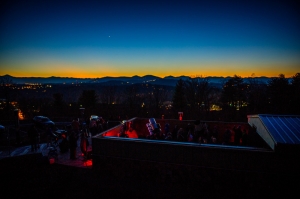 Continue to check this home page posting as weather and road conditions could change the venue or postpone and possibly cancel a star gaze. Check-in again after 5:00 p.m. on the afternoon of the observing session for the latest info and update.  (Image credit: Pat Barcas – taken at Lookout Observatory)
The Astronomy Club of Asheville is hosting a private star gaze open to club members and their guests on Friday, May 6th, with Saturday the 7th as the weather backup night. Details of the event have been emailed to members. If you feel your membership is current and you have not yet received information about the event, please send an email to contact@astroasheville.org. If you are interested in becoming a member to be eligible to attend this star gaze, you may find out more about membership here. Sunset occurs at 8:21 p.m.

9 May 2016 – A rare

Mercury Transit

: find out more about this celestial event and how and where to observe it here.


Next Public Star Gazes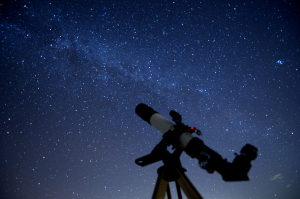 Continue to check this home page posting as weather and road conditions could change the venue or postpone and possibly cancel a star gaze. Check-in again after 5:00 p.m. on the afternoon of the observing session for the latest info and update.  (Image credit: Spencer Black – taken at Grassland Mountain Observatory)
27 May 2016 – Friday night – The location for this star gaze will be Lookout Observatory on the UNC Asheville campus, with the weather backup night being Saturday, May 28th. While this event is free and open to the general public, pre-registration is required to attend. You may join a mailing list here to be notified when pre-registration opens. There is no public parking at the observatory, but shuttles are available to and from the observatory from parking lot P10 (the Reuter Center) on the north (top) end of this campus map. Sunset begins at 8:37 p.m. with shuttle service beginning at 9:00.
3 June 2016 – Friday night – Star Gaze at Purchase Knob in the GSMNP
Presented in partnership with the Appalachian Highlands Science Learning Center, the Astronomy Club of Asheville is returning to spectacular Purchase Knob in the Cataloochee area of the Great Smoky Mountains National Park to experience a star gaze in this beautiful setting. 
While this star gaze is free and open to the general public, pre-registration is required to attend. Reserve your place by calling (828) 926-6251 or by emailing Susan Sachs at susan_sachs@nps.gov. Arrive before dark and enjoy the views and an indoor presentation on the June night skies. There is no backup night for this event. Sunset occurs at 8:42 p.m.