Next Star Gaze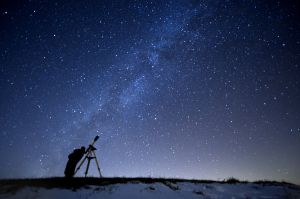 Continue to check this home page posting as weather and road conditions could change the venue or postpone and possibly cancel a star gaze. Check-in again after 5:00 p.m. on the afternoon of the observing session for the latest info and update. (image credit: Spencer Black, taken at a Grassland Mountain Observatory star gaze)
19 January 2018 – Friday night – The location for this star gaze will be Lookout Observatory on the UNC Asheville campus. The weather backup night is Saturday, January 20th. While the event is free and open to the general public, pre-registration is required to attend. To learn more about how to register, please visit the UNCA Lookout Observatory website here. Sunset occurs at 5:45 p.m., with shuttle service beginning at 6:00.

Image courtesy of Sky and Telescope


1 February 2018

 – Next Club Meeting
Thursday night, 7:00 – 9:00 p.m. – In the Manheimer Room at the lower level of the Reuter Center on the UNC Asheville campus. This meeting is free and open to the general public.
 "Women in Astronomy: Holding Up Half the Sky" – Presented by Britt Lundgren, University of North Carolina Asheville
Women have been making major contributions to the progress of astronomical knowledge in Western Science since at least the days of Caroline Herschel (1750-1848), though they have historically enjoyed limited professional recognition.
Dr. Lundgren will highlight some of the most prominent early advances in astronomy that were made possible through the efforts of female astronomers. Read more…