Image Courtesy of Sky & Telescope

Next Club Star Gaze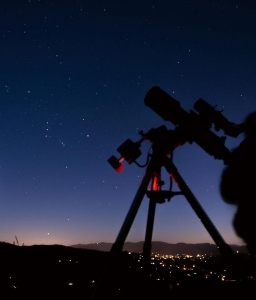 Continue to check this home page posting as weather and road conditions could change the venue or postpone and possibly cancel a star gaze. Check-in again after 5:00 p.m. on the afternoon of the observing session for the latest info and update. (image credit: Pat Barcas, taken at a Tanbark Ridge Overlook star gaze)
23 March 2018 – Friday night – The location for this star gaze will be Lookout Observatory on the UNC Asheville campus. The weather backup night is Saturday, 24 March. While the event is free and open to the general public, pre-registration is required to attend. To learn more about how to register, please visit the UNCA Lookout Observatory website here. Sunset occurs at 7:45 p.m., with shuttle service beginning at 8:00.

5 April 2018

– Next Club Meeting
Thursday night, 7:00 – 9:00 p.m. – In the Manheimer Room at the lower level of the Reuter Center on the UNC Asheville campus. This meeting is free and open to the general public.
Astronomy Equipment Seminar: Getting to Know Your Telescope
Do you own a telescope but need some experienced help using it? Are you interested in purchasing your own telescope but are overwhelmed by the myriad of options on the market? Are you thinking of buying astronomy equipment as a gift but would like some guidance? We're here to help! We'll have experienced club members available to walk you through the steps and make your transition from sky watcher to amateur astronomer as painless as possible.
If you have equipment and would like assistance, bring your equipment to the event – with all parts (including new batteries) and your user's manual – and we'll help you overcome the operation hurdle.
Come join us for the Astronomy Club of Asheville's Astronomy Equipment Seminar! The event is free and open to all – you do not need to be a club member to attend.