Next Public Star Gaze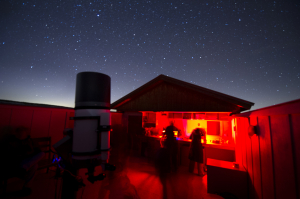 Continue to check this home page as weather could change the venue or postpone and possibly cancel a star gaze. Check-in again after 5:00 p.m. on the afternoon of the observing session for the latest info and update. (image credit: Spencer Black, taken at Grassland Mountain Observatory)
New Event Added – 26 April 2019 – Friday night – The location for this star gaze will be Grassland Mountain Observatory in Madison County, with a weather backup night of Saturday, 27 April. This event is free and open to the general public — registration is not necessary to attend. A temporary gate code, required for entry, will be provided on the day of the star gaze by 5:00 p.m. Directions to Grassland Mountain Observatory can be found here. Sunset occurs at 8:12 p.m.

2 May 2019

 – Next Club Meeting
Thursday night, 7:00 – 9:00 p.m. – In the Reuter Center's Manheimer Room, located on the UNC Asheville campus. The meeting is free and open to the general public.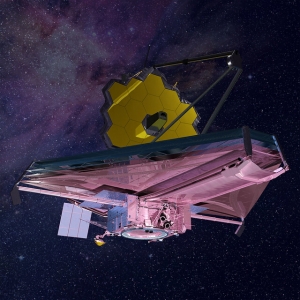 "The James Webb Space Telescope: the Future of Space Sight" – presented by Naveen Vetcha, NASA JPL Solar System Ambassador
Astronomers have been using the Hubble Space Telescope for almost 29 years to observe and study the universe. Hubble has in so many ways completely revolutionized  our understanding of the universe.
But as amazing as Hubble has been, due to the vastness of the universe it can't in fact see everything. To carry us forward we need a better telescope, one which is more sensitive and allows us a deeper view into the universe, and thus farther back in time – this is exactly what NASA's James Webb Space Telescope (JWST) is designed to do. Read more…

Image courtesy of Sky & Telescope

– NASA's Dawn Spacecraft image of Ceres