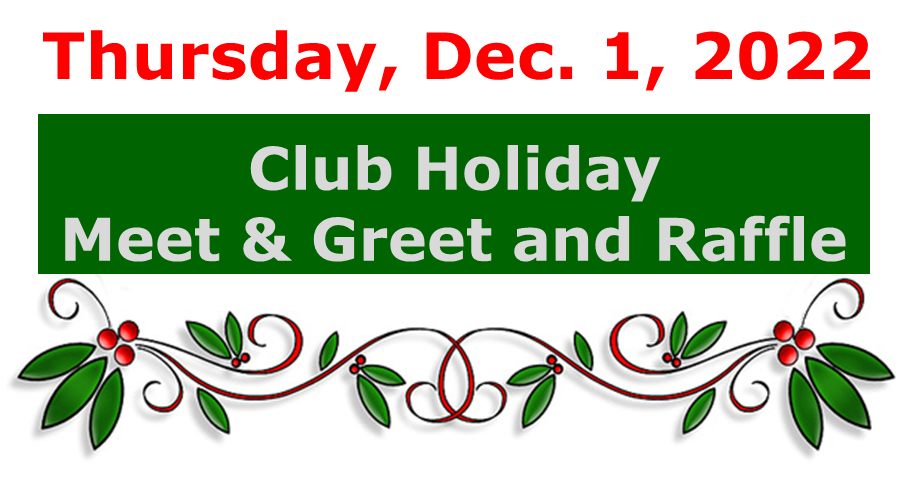 This event will start at 7:00 pm on Thursday, December 1, 2022 with conversation and refreshments. This event is open to club members and the public; please join us. There will also be a number of raffle items to purchase tickets for — see them below.
LOCATION: UNC-Asheville Reuter Center, Manheimer Room on the bottom floor.
This year, we'll have five door prizes:
5 attendees will each win one of the club's new logo caps!

RAFFLE ITEMS
Prices shown are approximate retail value.
Click on the photos for a larger view or a web link to more info.

Sky & Telescope's 12-inch Celestial GlobeFeatures: all 88 constellations illustrated, 2,934 plotted stars, proper (common) names for 194 stars, 551 star Greek letter designations, all the Messier objects, and more.
Retail value with shipping and taxes: $166

Dinner for Two at the Glass Onion RestaurantFeatures: This global-Italian restaurant is located on Main Street in Weaverville, and it features simple, delicious meals, made only with the freshest, prime-quality local ingredients and expertly prepared. Buon Appetito!
Retail value: $100 certificate

1-year Astronomy Magazine Subscription – Print and Digital versions (12 monthly issues)Features: the world's best-selling astronomy magazine with great science reporting, observing tips, sky-events, and more.
Retail value: $50

Folding Chair from Blue Ridge Chair WorksFeatures: clever two-piece design with adjustable shoulder strap makes this the perfect portable chair for people on the go. Easy to carry for concerts, sporting events, or star gazing. Portable seating with full-length back support that offers amazing comfort. Assembles and disassembles in seconds, making it easy to pack for your campsite, or store in the car or boat.
Retail value: $199

1-year Sky & Telescope Magazine Subscription – Print and Digital versions (12 monthly issues)Features: award-winning articles/columns of interest for all amateur astronomers, including many observing highlights.
Retail value: $56