2 March 2017 – Next Presentation
an Astronomy Guest Speaker Series Event – a collaboration of the Astronomy Club of Asheville and UNC Asheville
Thursday night, 7:00 – 9:00 p.m. – In the Manheimer Room at the lower level of the Reuter Center on the UNC Asheville campus. This meeting is free and open to the general public.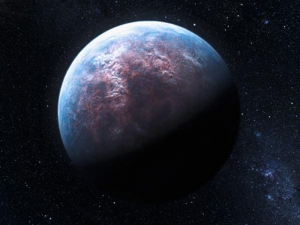 Chris Richardson, ELON University – Exoplanets: Is there Another Earth?
Extrasolar planets, or exoplanets, are orbiting stars other than our Sun. In recent years, the discovery of new exoplanets has increased exponentially, placing us at a unique turning point in our understanding of how our world came into existence and how many out there are similar to it.
Dr. Richardson will review how we currently discover exoplanets and the technique used to reveal their physical properties. A special select few could possibly harbor life given certain circumstances. He will cover those unique circumstances and where we stand as of right now in our search for another Earth.